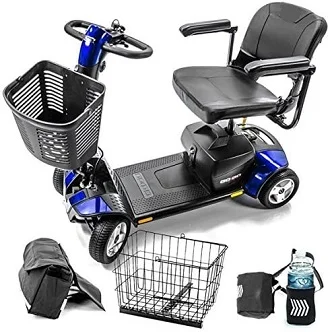 SCOOTER PLEGABLE TRANSFORMER MANDO A DISTANCIA
El scooter Transformer no se parece en nada al mercado. Es un scooter ligero, ultraportátil y fácil de usar que ofrece lo último en comodidad. El scooter perfecto para viajes, cruceros, compras y más.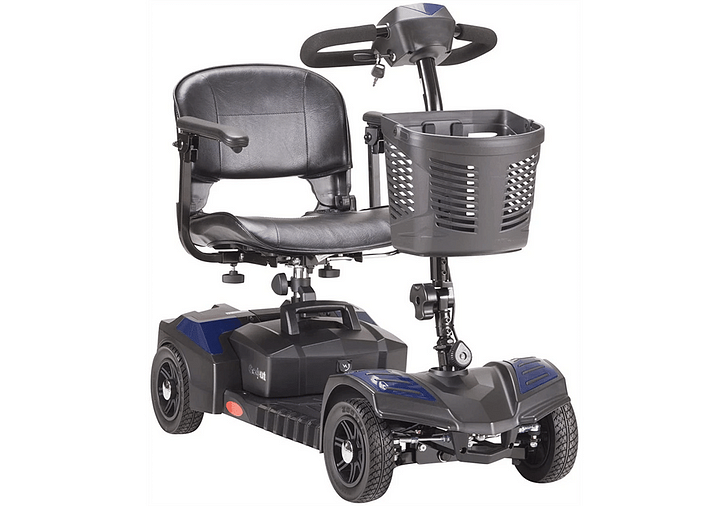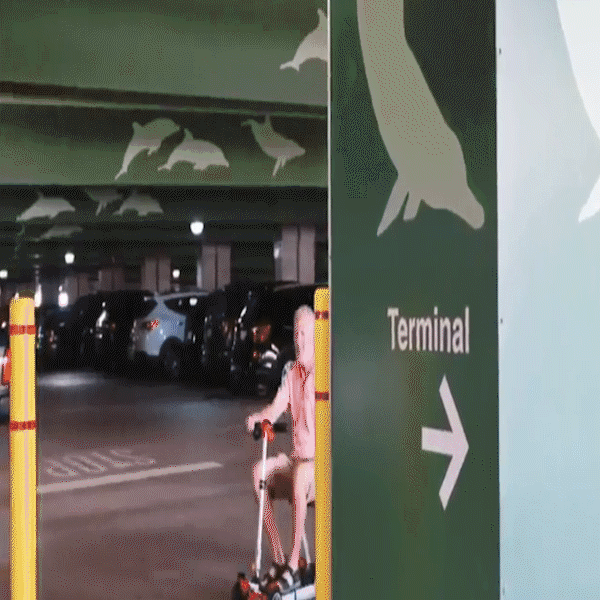 Comfort Factors of the Transformer Scooter.
Capable of holding up to 300 pounds in weight, the mobility scooter is great for those of above average body size.


With an overall width of just 18.1 inches, it easily travels through smaller spaces and can go in and out standard doorways without any problems. With a turning radius of 55 inches, you can easily maneuver through crowded areas all the while feeling confident and stable when driving it. The max speed is up to 3.7 miles and it can go a distance of 13.5 miles on a fully charged battery. When you enjoy being on the go and don't want to deal with taking apart a scooter for transport. The Transformer 4-wheel mobility scooter is a must-have!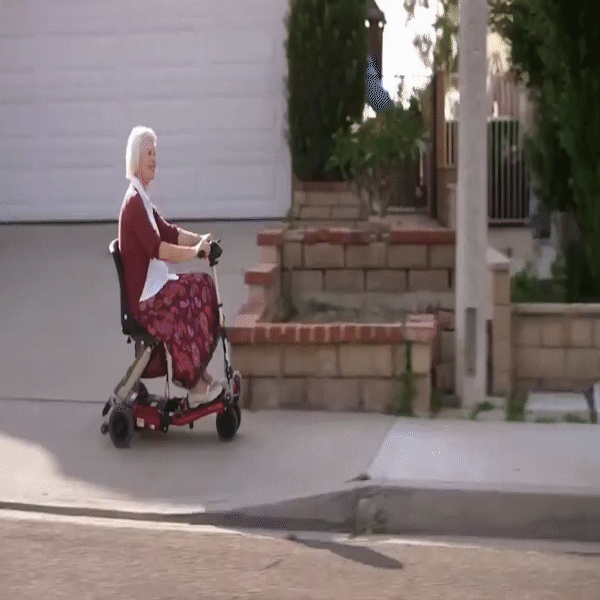 Transport Made Easy
You can easily transport the Transformer to go wherever you want to be. Weighing only 53 pounds without the battery, this lightweight 4-wheel mobility scooter is easy to pick up to put into the trunk of your car or back of your vehicle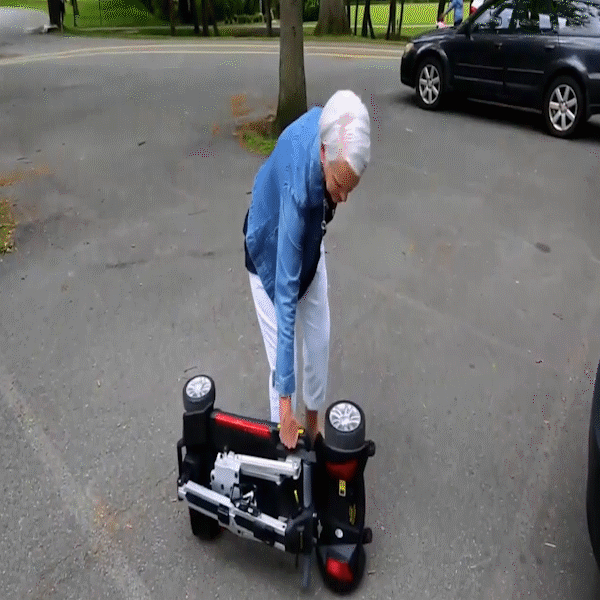 Portable and Lightweight


The Transformer is a unique portable folding that weights just 53lbs. Great for travel, whether by cruise ship, recreational vehicle, or airline travel. Perfect for shopping, compact and convenient, it fits in the trunk or backseat of most vehicles.

Remote Controlled


The Transformer scooter has a fully automatic mechanism with remote hand control. Just push a button to fold and unfold the scooter.The Mobie Plus is our manual version of this scooter.

Lithium Battery


The Transformer and Mobie Plus comes with a Lightweight Lithium battery pack. 13 Miles on a single charge, Airline approved and lasts for years.The Mobie Plus hold 2 batteries for a total range of 26 Miles.

Advanced Styling


The Transformer comes in 4 Vibrant colors, red,blue, yellow, and black.The Transformer looks as good as it it performs. You can make it your own with a host of accessories like a removable basket, cupholder, cell phone holder and more.
SPECIFICATIONS:
Model: Transformer A892
Automatically folds and opens with a key-fob or manual override
Weighs only 53 lbs without the battery
Ultimate design with high-quality electronics
Removable battery pack for safe airline travel per FAA guidelines
Has a charging distant of up to almost 14 miles